February 9th, 2016: Well the All Canada Shows have come and gone and it was great to see many familiar faces at the shows! In Chicago, St. Charles to be more precise, the show was very busy and it was good that I brought a friend along to help answer questions and talk fishing! We were both busy talking most of the show and we celebrated with a Blackhawks game on Sunday night, compliments of a very good guest and friend! Green Bay was also very busy, I talked hunting more than fishing at that show but we're sold out of Moose tags for 2016 so I didn't actually sell anything. Minneapolis was pretty good too, considering there hasn't been an All Canada show in Minneapolis for a few years, there was still enough promotion to bring out a pretty good crowd.
Most of January was cold in Manitoba and some of the winter roads have opened to light traffic. Considering I'm just moving some boats, I went ahead and ordered the new boats for Aswap Lake! And I will get them at the end of this month. It has stayed cold here so everything should work out to get the boats into Aswap this winter. I plan to take the boats into God's Lake by road and then snowmobile them into Aswap, hopefully it all works out. The new boats are 14 foot Alumacraft boats with a more open floor design. There are flat wood floors throughout the boat so you can keep your gear high and dry and you'll have no problem with balancing in the boat!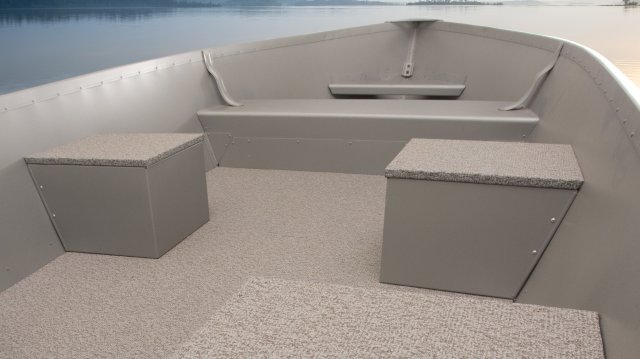 I have updated the availability below for this season, a few more spots filled up at the shows and there are still a bunch of guys thinking about filling in a few more of these spots so do not delay if you see a date that works for you!